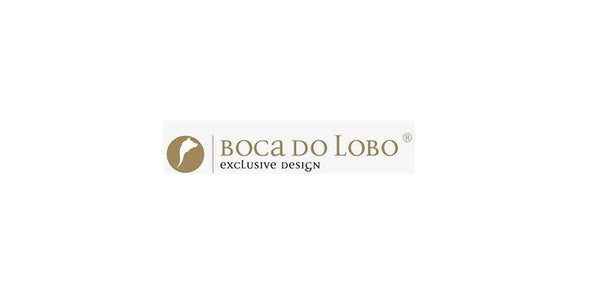 Boca do Lobo reinterprets ancient craftsmanship techniques to create unexpected pieces of contemporary design
Each creation carries the legacy of centuries of craftsmanship. In the workshops, talented artisans challenge and combine traditional manifacturing techniques with the latest technological methods to shape the finest materials into remarkable furniture, upholstery and lighting pieces, which gives rise to timeless cosmopolitan environments. The collections are inspired and accurately handcrafted in Portugal with attention to detail, passion for beauty and the pure dedication of skilled craftsmen and craftswoman.
Since the pioneering SOHO Collection, presented in London, one of the world's leading design capitals, Boca do Lobo has flourished, unveiling ground-breaking furniture pieces, highlighted for their irreverent design, clash of materials and technique, which has been at the core of the brand's design mission.


FINEST CRAFTSMANSHIP
The first piece of Boca do Lobo was drawn 15 years ago, yet its story started being shaped centuries ago. Around the world, the beauty and wisdom of craftsmanship have survived throughout the times and generations, allowing the creation of soulful design pieces nowadays.
The non-settle feeling of creative minds and the meticulous effort of master artisans, gave the vision to understand the past through forgotten techniques and raw materials and interpret it through cutting-edge technology.
A lengthy tradition of bespoke and exceptional Craftsmanship to make one-of-kind design pieces.


MASTER ARTISANS
Boca do Lobo's emotional pieces are handmade in Portugal by talented artisans who use their wisdom to combine traditional manufacturing techniques with the latest technological methods. Cabinet-makers, jewellers, soldiers, gilding painters, lacquer painters, master artisans and apprentices, work together in Boca do Lobo workshops to delivery exceptional products where no element or detail is overlooked and the human factor is treasured.
A single piece may pass along different skilled hands, and undergo several processes to conceive a unique design expression laying in Portugal's flair in marquetry, azulejaria, joinery, upholstery, filigree, and metalwork, just to name a few.