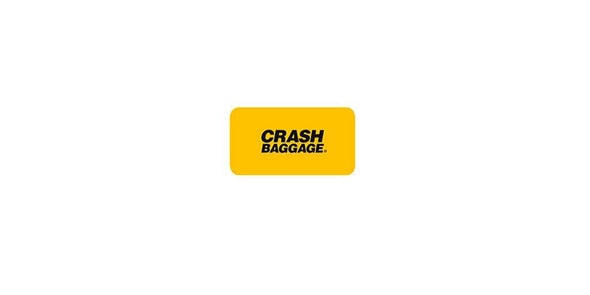 The Pre-Damaged looking suitcase, ideal for contemporary world travelers
Crash Baggage, the line of suitcases, trolleys, backpacks and bags, with a pre-damaged appearance to be handled without care, conceived by Designer Francesco Pavia

The Venetian designer Francesco Pavia has reinvented the suitcase as pre-damaged-looking luggage. The specially dented Crash Baggages are rigid suitcases and trolleys on wheels, backpacks and bags, in beautiful matte and shiny colors. Already featured in many design magazines, the best shops and the hottest shows in Europe and Asia, Crash Baggage is well designed, durable and made from 100% sustainable plastic.
It was in Florence, in January 2013, that the brand first introduced the philosophy of "handling without care" to the public. The first official Crash Baggage event took place in June during the 84th edition of Pitti Uomo in Florence, in collaboration with the "Societe Anonyme" concept store.
"Each piece arrives pre-damaged as if it has already been thrown a couple of times by the airport staff. Not only does it eliminate the fear of seeing your precious new bag coming out all battered, it certainly makes it easier to spot.
ACCIDENT ATTITUDE
Only the unexpected leaves room for the wildest and most memorable adventures.
Crash Baggage designs dented suitcases, backpacks and bags because he believes the best thing you can do when traveling anywhere is to let the unexpected happen. Why? Because the best stories to tell are the ones that happen when you least expect it. Just like when they went to New York to photograph a bench and found their future US representatives. Or when they've turned a pop-up shop in Shanghai into a Fear and Loathing party in Las Vegas ... We call these escapades Crash Stories and, to experience them, you need a Crash attitude. Are you ready to embark on the craziest, worry-free adventures in the world?
Have a good trip.
History
CRASH IDEA. The inspiration behind the first dented suitcase.
While he was at the airport, Francesco Pavia heard a boy go crazy because his suitcase had been dented. Just then, a massive voice entered his thoughts and said, "You're going to put an end to this excruciating pain." Francesco Pavia tried to forget those words, but a seed had been planted in his mind. It was the idea that there was no point in worrying about a suitcase that was inevitably going to ruin. Back in his workshop, Francesco saw a ray of light enter the window and shine on a hairdryer and a hammer. And again, that voice has carved the indelible words: "Dent them son. Bruise them all."
CRASH PRODUCTS
We only manufacture carefully dented travel items.
Only a young, ferocious and "dented" team could create dented products. And Crash Baggage dented all types of luggage: cabin trolley, medium, large, striped and transparent. Over the years, they've hammered bags, backpacks, water bottles and ... what else? Ah, sure, a Fiat 500.