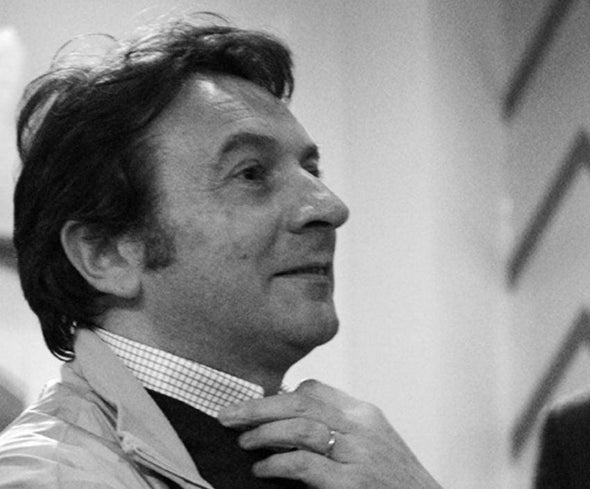 The "Cartoons" designed by Luigi Baroli, winner of the Compasso d'Oro Award in 1994, becomes the mirror of our tastes and our emotions. In 1996 it entered the permanent collection of the MoMA in New York.
After graduating in Architecture at the Milan Politecnico he mainly deals with furniture and industrial design.
Born in Corbetta (MI) in 1951, after taking a degree in architecture at the Politecnico in Milan, he has worked, mainly in the field of interior design, although jewellery design is another major interest. He has developed the coordinated image for a chain of clothing stores. In 1994 he won the Compasso d'Oro award for the Cartoons screen, produced by Baleri Italia in 1992. He has been a collaborator of the company from 1990 to 2004, in charge of the art direction of the showroom in Milan, and the settings for the collection in occasion of events both in Italy and abroad. One of his latest projects for Baleri Italia, the innovative Marì chair and armchair, has soon become one of the company's bestsellers.