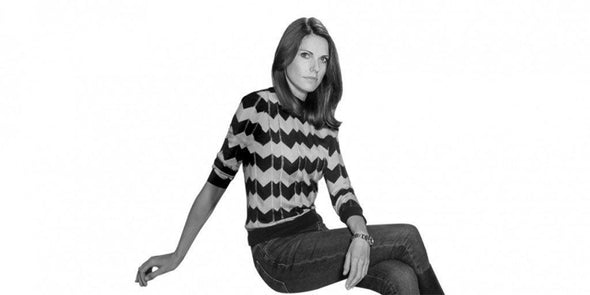 Nynke Tynagel (born 1977) is a Dutch graphic artist, textile and product designer.
Tynagel's work and creative signature has been described as bold expressive and iconographic imagery, both heraldic and pop cartoonish that projects a strong narrative quality. Her visual fields are tightly conceived, carefully placed and contextualised into intense but harmonious compositions, presented in a range of crafts including stained-glass, ceramics, hand-painting, textile, marquetry, alongside laser and printing techniques.
Job Smeets and Tynagel worked together at Studio Job for over 20 years. The V&A Museum and Groninger Museum, Viktor & Rolf, Barney's New York, Alessi, Swatch, Heinz, Land Rover, Swarovski, Faena, Godiva, HEMA, Rizzoli, Maharam, NLXL, Moooi, Qeeboo, Bisazza, Vlisco, Disaronno, Seletti, Creutz & Partners and Nodus were just a few of their clients.
In 2020 Tynagel founded her design studio bearing her own name.